UMC Prepares El Paso For Flu Season With Series Of Immunization Drives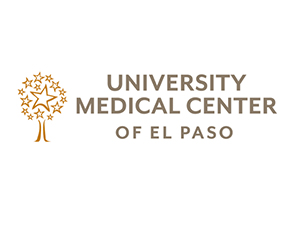 August 24, 2023
Download PDF
EL PASO, Texas – University Medical Center of El Paso (UMC) is getting ahead of the upcoming flu season and gearing up to offer flu vaccinations in early September.
The CDC recommends receiving a flu vaccination in September or October to provide the greatest protection throughout the flu season.
Starting Sept. 1, UMC providers and clinics will be offering the flu vaccine. Most insurance will cover the cost of each vaccination, however for anyone wanting self-pay or uninsured, the cost is only $10.
Appointments can be scheduled by calling (915) 790-5700.
In addition, the following UMC clinics will hold flu vaccine drives throughout the month of September:
UMC Ysleta Clinic: Sept. 8, 15, 22
UMC Fabens Clinic: Sept. 11, 25
UMC East Clinic: Sept. 16
UMC West Clinic: Sept. 9, Sept. 26, Oct. 7, Oct. 14.
UMC Mobile Health Clinic (Our Mobile Health Clinic will be visiting many of El Paso's rural communities, bringing flu vaccines closer to families.)
"Getting your flu shot is a great first step in protecting yourself and your family from the influenza virus. It not only reduces the risk of contracting the flu, but spreading it," said Claudia Mercado, UMC Admin Director of Clinic Operations.
You can further prevent contracting the flu by washing your hands often with soap and water.
###
About UMC: For 108 years, University Medical Center of El Paso (UMC) has been providing exceptional, high quality care for the entire El Paso region. UMC is home to the region's only Level I Trauma Center, the only Comprehensive Level I Stroke Center, and the only Level IV Maternal Critical Care Center. UMC's mission is to Heal, to Serve and to Educate. For more UMC News, go to: http://www.umcelpaso.org (News Releases at bottom of main page.)