UMC Hosts Power Of Pink Event Ahead of Breast Cancer Awareness Month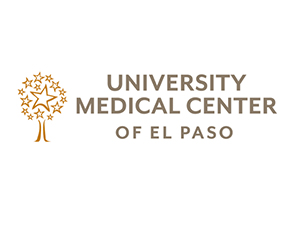 September 25, 2023
Download PDF
EL PASO, Texas – University Medical Center of El Paso (UMC) is honored to be the host of this year's Power of Pink, a celebration for El Paso breast cancer survivors sponsored by the Rio Grande Cancer Foundation.
Power of Pink is a community project made up of various area hospitals, non-profit organizations, and local foundations.
The program honors survivors and celebrates their beauty with a makeover event and photo shoot.
A display board with photographs of the women who participated in the makeover event, along with their words of encouragement, will be unveiled at UMC on Sept. 29 at 2 p.m. in the main lobby. The display board will then be rotated throughout different facilities and local hospitals.
The goal of Power of Pink is to spread awareness of breast cancer and teach those who are newly diagnosed that surviving is possible.
The event will feature guest speakers, to include Felipa Solis, former news anchor and breast cancer survivor.

When: Friday, Sept. 29
Time: 2 p.m.
Where: 4815 Alameda El Paso, TX 79912 – Main Lobby