UMC Encourages Community To Learn How To 'Stop The Bleed'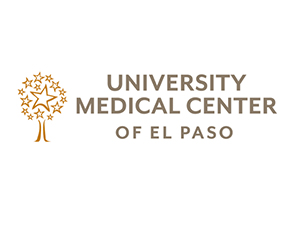 May 17, 2023
Download PDF
EL PASO, Texas – As the region's only Level 1 Trauma Center, University Medical Center of El Paso (UMC) is reminding the public of the importance of knowing how to control bleeding in case of an emergency. May is National Stop The Bleed Month, a national public awareness campaign to improve victim survival following mass shootings and other acts of mass violence. The Stop The Bleed program, which was founded by the American College of Surgeons (ACS), encourages people to become immediate responders until professional help arrives.
You can be trained to save a life by:
Calling 911
Applyin pressure with hands
Packing wound and pressing
Applying tourniquet

An interactive Stop The Bleed course can be found online at stopthebleed.org.
About UMC: For 108 years, University Medical Center of El Paso (UMC) has been providing exceptional, high quality care for the entire El Paso region. UMC is home to the region's only Level I Trauma Center, the only Comprehensive Level I Stroke Center, and the only Level IV Maternal Critical Care Center. UMC's mission is to Heal, to Serve and to Educate. For more UMC News, go to: http://www.umcelpaso.org (News Releases at bottom of main page.)
###